"If we don't learn to love books, we don't read. And if we don't read widely, we don't think deeply."
Quote from Michael Rosen, children's poet and novelist.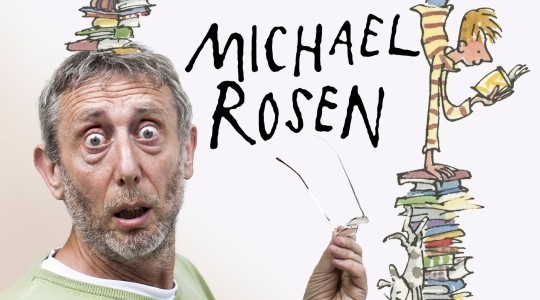 Lexia Core 5
Click on the logo below to access.
Year 3 children and those children who benefit from the extra support with reading and spelling, spend time each week in School using the Lexia Core 5 software to practise critical reading skills. They work at their own level, with the software moving them ever further onwards step-by-step as they master each skill at each level.
We strongly encourage all children to spend time each week, as part of the homework timetable, using Core 5 at home. Please let classteachers know if there is no access to the internet at home - we will always give additional access at School. Your teacher can give you a copy of your login details if you have lost them.
At St. Begh's we celebrate the importance of reading as a pleasurable activity in its own right, not just as a means to learning. We aim to make reading fun by empowering teachers to inspire children through books and other forms of texts.To promote reading for pleasure we:
Create a positive reading-friendly environment, both inside and outside the classroom. For example: classroom reading areas; visits to Whitehaven library and our own school library.
Whole class guided and individual reading sessions.
Library regularly restocked and every child has the opportunity to choose books during the school day.
School Library Service offer resources, e.g. topic boxes for creative curricular topics and class readers.
Each class aim to read a book together each term, if possible linked to topic.
A wide range of events to promote reading: visits from poets and storytellers, local theatre trips, school productions.
Poetry and Shakespeare week celebrated in school.
Teachers are reading role models in their classrooms.

READING WITH YOUR CHILD

SOME IDEAS TO HELP ...

Read to them every day:

Just before they go to bed is a good time … but not in front of the TV!

Be enthusiastic about the story … or choose another.

Allow the child to choose whenever possible. Yes, they will often choose their favourite over and over again … this is quite natural.

If you try to change the story, or leave bits out they will tell you very quickly!

Difficulties or mistakes:

If you child comes to a difficult word and stops, you may like to try some of the following ideas …

Ask them to look at the first part of the word.

Encourage sounding out each letter to build the word and blend the sounds together.

Ask them to look at any pictures for clues.

Ask them to miss the word out and read to the end of the sentence. Then go back to the beginning of the sentence and try to work it out.

Ask them to look for patterns in words.

If they still do not know, then tell them the word. You can go back later to re-read the tricky bit. Try to keep the story flowing so you can both enjoy reading together. It is more important for your child to know what the book is about, rather than read every word correctly.

Try to be positive and praise your child for their effort and achievement, even if they do not read the whole book fluently!

During the reading:

Show your enjoyment … laugh, smile, look scared, look sad, sound excited, etc.

After reading:

Talk about similar experiences your child might have had. "Do you remember when you …" "It's just like when you …"

Talk about the story afterwards. "Which bit did you like?" "Wasn't it funny when …"

If you child enjoyed the story:

Read it again.

Find another in the series.

Find another by the same author.

Find another on the same topic.

Books read to children can help enrich and extend these. As well as the 'book language' children learn at this time, those who are read to regularly, develop a positive attitude to and a love for reading.

This positive feel and love of books is a powerful incentive to children to learn to read for themselves … which after all is what we really want.

Questions to ask your child to help them with comprehension.