Please click here if you need to report a serious online safety incident:

Follow this link to view our:
This page contains information for parents and children about Online Safety.
Information for parents:
Overview of Current Social Media Apps
Advice from the Children's Commissioner for Young People Using Social Media
Child On-line Safety: A Practical Guide to Safety
DfE Advice for Parents on Cyberbullying
How to activate parental controls on Apple, Playstation, Xbox and Nintendo devices.
Visit net-aware.org.uk for great advice about social media from the NSPCC. This is a tool you can use to find out about the latest social media sites your child may be accessing and the potential dangers.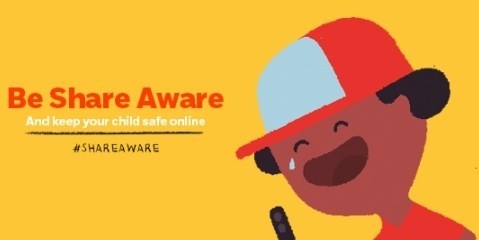 Year 6 singing 'Let's Be Safe' -
an Online Safety song based on 'Let It Go'.
Year 4 singing -
an Online Safety song based on 'Ghost'.
Information for children:
Weblinks for children:
Who do you share your details with? (One Direction fans will love this)
Year 6 had a workshop all about Online Safety. They would like to pass on the following advice!
Below is information that is also available in school. Please see the office for further information.
Please click on the links highlighted in blue.
Being safe while playing games:
Growing up online:
Keeping up with technology:
Online risks to children:
Socialising (Facebook etc):
Talking to People online:
Using a mobile:
Privacy settings and parental controls:
Searching on the internet:
If you have any concerns about Online Safety, please make an appointment to see the Headteacher.