Prayer Resources for Home
St. Begh's uses and recommends the great resources that come from Ten Ten. Ten Ten started as a theatre company touring schools and churches. They now produce resources for prayer in school.
Please click below for a copy of their latest newsletter designed for families: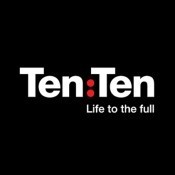 During this period of school closure, Ten Ten are producing daily prayers and a Sunday liturgy updated each week. Here are links to this week's daily prayers:
Daily Prayer: How to Lead, week beginning 6th April (Holy Week)
Nominate a Prayer Leader each day, either an adult or a child.
Slide 1:
The Prayer Leader introduces the Gospel film.
Slide 2:
Click to play the Gospel film.
Slide 3:
The Prayer Leader reads a thought for the day and invites children to reflect.
Slide 4:
Finish with a final prayer.
*OPTIONAL EXTRA*
The Gospel films tell the story bit by bit each day.
Why not have your child draw a picture of the scene and add to it each day?
Click on each day to view the accompanying PowerPoint:
Monday Tuesday Wednesday Thursday Friday Saturday
A link to Sunday Mass each week:
https://www.rpbooks.co.uk/holy-mass-online?utm_source=RP+Newsletter+2020&utm_campaign=dac0e1d0c9-EMAIL_CAMPAIGN_2020_03_20_12_24&utm_medium=email&utm_term=0_61d90c626e-dac0e1d0c9-217586559&mc_cid=dac0e1d0c9&mc_eid=85de2e0a02